Highlights from ACR 2017: Updates on Cytokine Signalling Agents
Developed by CESAS Medical, under the auspices of the University of Glasgow This activity is supported by unrestricted educational grants from Pfizer Italia S.R.L., Lilly and R-Pharm
Release date:
22 November 2017
Estimated time to complete activity:
1 hours 30 minutes
Compatible with all modern internet browsers and mobile devices
EDUCATIONAL OBJECTIVES
After completing this activity, the learner will:
Be familiar with the latest clinical data relating to cytokine signalling in psoriatic arthritis, and long-term safety in rheumatoid arthritis from ACR 2017
Understand how these data are likely to affect treatment decisions and impact clinical practice
TARGET AUDIENCE
This activity is designed for qualified rheumatologists of all levels of seniority, and other healthcare professionals involved in treating patients with inflammatory disease.
PROGRAMME OVERVIEW
ACR 2017 presented new scientific and clinical information on cytokine signalling science that will shape the rheumatology treatment landscape. Data presented included those relating to recently approved cytokine signalling agents and those currently in development.
In this activity,
Highlights from ACR 2017: Updates on Cytokine Signalling Agents
, a panel of international experts discuss key abstracts and data from ACR 2017 specifically relating to cytokine signalling science.
With recent approval of new cytokine signalling agents, and other agents now moving into Phase 2/3 trials, there is an educational need for physicians to stay abreast of ongoing research, and understand the potential impact of these new data on clinical practice. Targeting the cytokine signalling pathway as a treatment for inflammatory diseases, including rheumatoid arthritis and psoriatic arthritis, remains at the forefront of scientific development. New agents with the potential for great benefit to patients have moved from clinical trials into clinical practice, and real-world data are now becoming available.
This course,
Highlights from ACR 2017: Updates on Cytokine Signalling Agents
outlines recent developments in cytokine signalling science in both psoriatic arthritis and rheumatoid arthritis, and highlights and discusses the importance of these new data for clinical practice. The learner's understanding of the information presented will be assessed following each of the course modules.
INSTRUCTIONS FOR PARTICIPATION
Participants must 1) read the activity information; 2) study the educational activity; 3) successfully complete the post-module assessments with a score of 80% or better; 4) and complete the evaluation form. Upon completion of the full activity, your certificate will be made available to download and print.
DISCLOSURE OF CONFLICTS OF INTEREST
CESAS Medical requires faculty, presenters, planners, managers, writers, and any other individuals who are in a position to influence the content of this activity to disclose any real and/or apparent conflict of interest (COI) they may have as related to the content of this activity. All identified COI are thoroughly reviewed and resolved according to CESAS Medical policy.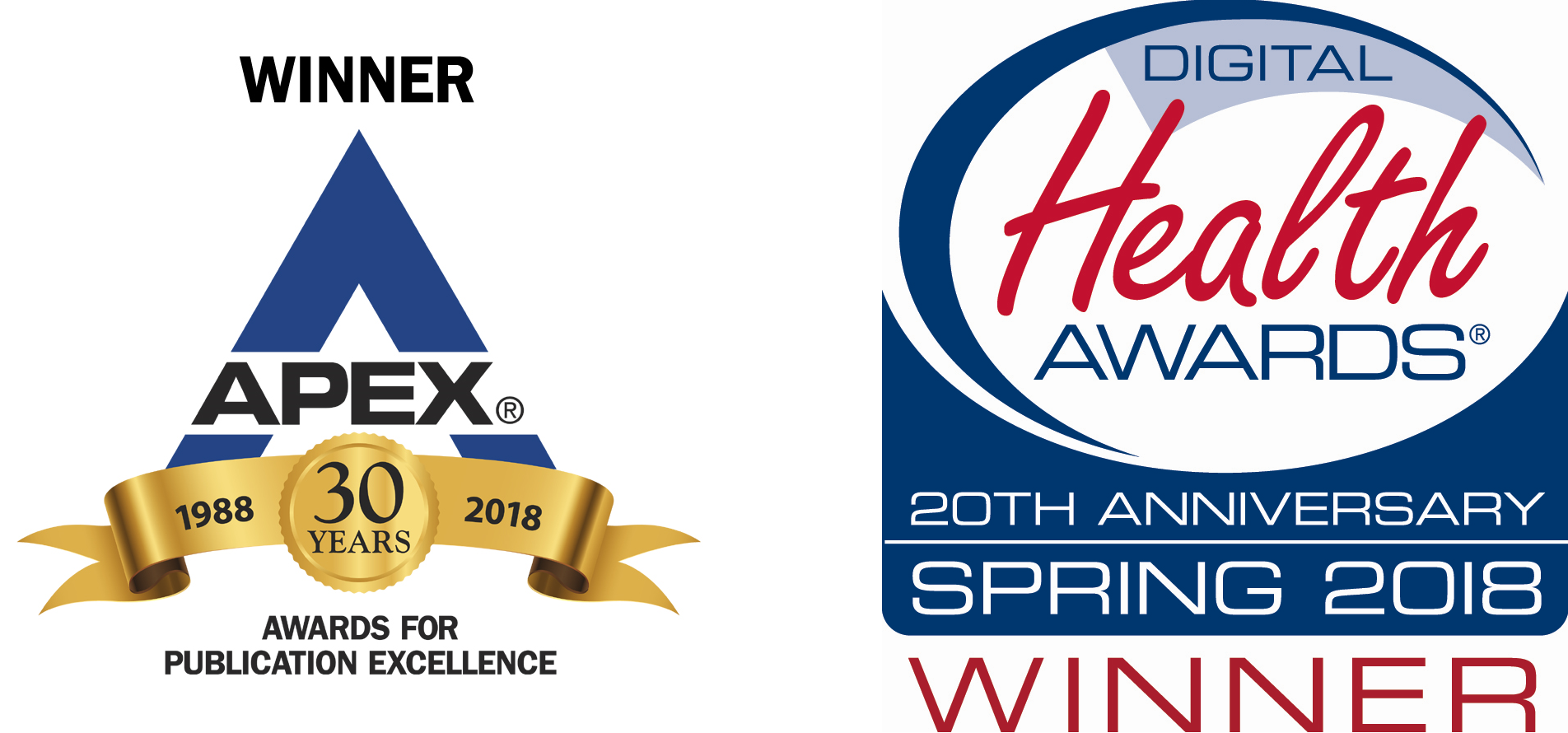 View congress highlights
Module
Presenter
Video
Questions
Introduction

Professor Iain McInnes is the Vice Principal and Head of College of MVLS in the University of Glasgow, UK. He is also the leading trans-national society for rheumatology across Europe.

Professor McInnes studied medicine at the University of Glasgow and graduated with honours in 1989 before training in internal medicine and rheumatology. He completed his membership of the Royal College of Physicians (MRCP) in 1992 and became a fellow (FRCP) in 2003. He completed his PhD and post-doctoral studies via fellowships from the Wellcome Trust, the Arthritis Research Campaign (ARC, UK) and the National Institute of Health (NIH) Fogarty Fellowship Programme in both Glasgow and Bethesda, Maryland, USA.

He has extensive experience in leading multicentre programmes, nationally and internationally. Professor McInnes is also Director of the Scottish MRC Clinical Pharmacology and Pathology Clinical PhD Training Programme; Chief Investigator for the Scottish Early RA Cohort (SERA) and the related SMS-IC biomarker discovery programme (PROMISERA); and Chief Investigator of numerous global phase II and III clinical trials of novel immune therapies

His major interest is in the biology of inflammatory synovitis in rheumatoid arthritis, psoriatic arthritis and septic arthritis. He operates on a translational science programme in which state of the art cellular and molecular biology techniques are applied to elucidate the mechanisms underlying the perpetuation of a range of chronic diseases seeking to build precision medicine approaches and new therapeutics thereafter. He received the Sir James Black Prize Medal, a prestigious award in medicine in 2016 by the Royal Society of Edinburgh for his outstanding contribution to the field of immunology. In 2019, Professor McInnes was awarded a CBE for his services to Medicine.

Prof. Iain B. McInnes (Bio)

03:02
ACR 2017 – New data in Psoriatic Arthritis

Professor Iain McInnes is the Vice Principal and Head of College of MVLS in the University of Glasgow, UK. He is also the leading trans-national society for rheumatology across Europe.

Professor McInnes studied medicine at the University of Glasgow and graduated with honours in 1989 before training in internal medicine and rheumatology. He completed his membership of the Royal College of Physicians (MRCP) in 1992 and became a fellow (FRCP) in 2003. He completed his PhD and post-doctoral studies via fellowships from the Wellcome Trust, the Arthritis Research Campaign (ARC, UK) and the National Institute of Health (NIH) Fogarty Fellowship Programme in both Glasgow and Bethesda, Maryland, USA.

He has extensive experience in leading multicentre programmes, nationally and internationally. Professor McInnes is also Director of the Scottish MRC Clinical Pharmacology and Pathology Clinical PhD Training Programme; Chief Investigator for the Scottish Early RA Cohort (SERA) and the related SMS-IC biomarker discovery programme (PROMISERA); and Chief Investigator of numerous global phase II and III clinical trials of novel immune therapies

His major interest is in the biology of inflammatory synovitis in rheumatoid arthritis, psoriatic arthritis and septic arthritis. He operates on a translational science programme in which state of the art cellular and molecular biology techniques are applied to elucidate the mechanisms underlying the perpetuation of a range of chronic diseases seeking to build precision medicine approaches and new therapeutics thereafter. He received the Sir James Black Prize Medal, a prestigious award in medicine in 2016 by the Royal Society of Edinburgh for his outstanding contribution to the field of immunology. In 2019, Professor McInnes was awarded a CBE for his services to Medicine.

Prof. Iain B. McInnes (Bio)

Douglas J. Veale is a Professor of Medicine, Director of Translational Research at DAMC, Consultant Rheumatologist at St Vincent's University Hospital, and Fellow and Principal Investigator at The Conway Institute for Biomedical and Biomolecular Research, University College Dublin (UCD). He is a Fellow of both the Royal College of Physicians in Ireland (1997) and the Royal College of Physicians, London (1999). Professor Veale graduated from the Royal College of Surgeons in Ireland in 1984 and obtained his MD by thesis from UCD in 1992.

Professor Veale has established an international reputation in translational research in the areas of early arthritis, biopharmaceutical therapy, biomarkers and scleroderma. He has established an excellent research team including senior scientists, post-doctoral scientists, clinical research fellows and PhD students funded by peer-reviewed grants from The American Federation for Ageing Research, The European Union FP6 and an FP7 funded Innovative Medicines Initiative (IMI), The Health Research Board of Ireland, Science Foundation Ireland, the Programme for Research in Third Level Institutions and several industry partnership programmes.

Professor Veale's primary research interests include inflammatory arthritis – rheumatoid/psoriatic arthritis, novel biopharmaceutical therapy and biomarkers.

Prof. Douglas Veale (Bio)

35:27
7
ACR 2017 – Long-term Safety in RA

Professor Iain McInnes is the Vice Principal and Head of College of MVLS in the University of Glasgow, UK. He is also the leading trans-national society for rheumatology across Europe.

Professor McInnes studied medicine at the University of Glasgow and graduated with honours in 1989 before training in internal medicine and rheumatology. He completed his membership of the Royal College of Physicians (MRCP) in 1992 and became a fellow (FRCP) in 2003. He completed his PhD and post-doctoral studies via fellowships from the Wellcome Trust, the Arthritis Research Campaign (ARC, UK) and the National Institute of Health (NIH) Fogarty Fellowship Programme in both Glasgow and Bethesda, Maryland, USA.

He has extensive experience in leading multicentre programmes, nationally and internationally. Professor McInnes is also Director of the Scottish MRC Clinical Pharmacology and Pathology Clinical PhD Training Programme; Chief Investigator for the Scottish Early RA Cohort (SERA) and the related SMS-IC biomarker discovery programme (PROMISERA); and Chief Investigator of numerous global phase II and III clinical trials of novel immune therapies

His major interest is in the biology of inflammatory synovitis in rheumatoid arthritis, psoriatic arthritis and septic arthritis. He operates on a translational science programme in which state of the art cellular and molecular biology techniques are applied to elucidate the mechanisms underlying the perpetuation of a range of chronic diseases seeking to build precision medicine approaches and new therapeutics thereafter. He received the Sir James Black Prize Medal, a prestigious award in medicine in 2016 by the Royal Society of Edinburgh for his outstanding contribution to the field of immunology. In 2019, Professor McInnes was awarded a CBE for his services to Medicine.

Prof. Iain B. McInnes (Bio)

Mikkel Østergaard graduated from the University of Copenhagen, Denmark, in 1990. In September 2003, he was appointed Professor in Rheumatology and Arthritis at University of Copenhagen. His PhD dissertation and doctoral thesis described different aspects of Magnetic Resonance Imaging (MRI) and ultrasonography in knee and wrist joints affected by rheumatoid arthritis. He has co-authored more than 125 scientific articles on rheumatoid arthritis and other inflammatory arthritides.

Professor Østergaard is currently involved in national and international clinical and imaging studies of rheumatoid arthritis and spondyloarthritis, co-chair of the OMERACT MRI in inflammatory arthritis special interest group, and member of several other international working groups within imaging in inflammatory joint diseases. He serves as Education and Research Committee Chair on the International Society of Musculoskeletal Imaging in Rheumatology.

Prof. Mikkel Østergaard (Bio)

42:24
11
Close

Professor Iain McInnes is the Vice Principal and Head of College of MVLS in the University of Glasgow, UK. He is also the leading trans-national society for rheumatology across Europe.

Professor McInnes studied medicine at the University of Glasgow and graduated with honours in 1989 before training in internal medicine and rheumatology. He completed his membership of the Royal College of Physicians (MRCP) in 1992 and became a fellow (FRCP) in 2003. He completed his PhD and post-doctoral studies via fellowships from the Wellcome Trust, the Arthritis Research Campaign (ARC, UK) and the National Institute of Health (NIH) Fogarty Fellowship Programme in both Glasgow and Bethesda, Maryland, USA.

He has extensive experience in leading multicentre programmes, nationally and internationally. Professor McInnes is also Director of the Scottish MRC Clinical Pharmacology and Pathology Clinical PhD Training Programme; Chief Investigator for the Scottish Early RA Cohort (SERA) and the related SMS-IC biomarker discovery programme (PROMISERA); and Chief Investigator of numerous global phase II and III clinical trials of novel immune therapies

His major interest is in the biology of inflammatory synovitis in rheumatoid arthritis, psoriatic arthritis and septic arthritis. He operates on a translational science programme in which state of the art cellular and molecular biology techniques are applied to elucidate the mechanisms underlying the perpetuation of a range of chronic diseases seeking to build precision medicine approaches and new therapeutics thereafter. He received the Sir James Black Prize Medal, a prestigious award in medicine in 2016 by the Royal Society of Edinburgh for his outstanding contribution to the field of immunology. In 2019, Professor McInnes was awarded a CBE for his services to Medicine.

Prof. Iain B. McInnes (Bio)

01:53
Evaluation
9
Date of preparation: 22 November 2017